Here at thegreenlabels, we're obsessed with podcasts and love that there are so many great shows turning up the volume on sustainable and ethical fashion.
So, with Christmas around the corner we've gathered our top picks to listen to over the holidays.
Wardrobe Crisis with Clare Press
Recommended Episode: "Beyond Marie Kondo! Adam Minter Unpacks Secondhand, Recycling & Reuse"
Recommended Episode: "Fashion Revolution's Orsola de Castro - Upcycling Queen"
In each episode, Vogue Sustainability Editor, Clare Press discusses with a noteworthy list of guests about the impact of the fashion industry on our planet.
Conscious Chatter with Kestrel Jenkins
Recommended Episode: "The Sustainable Fashion Forum + Building Community"
Recommended Episode: "Reformation + Their New Partnership with ThredUP"
Host and promoter of sustainable fashion, Kestrel Jenkins highlights the impact of what we wear and how change is possible without compromising values or style. With 4 series in the archive there is plenty to catch up on.
Recommended Episode: "Questioning Overconsumption and our Wasteful Fashion System with Sarah-Jayne Smith"
In this episode, Kaméa Chayne talks to the founder of the nonprofit design house Magpies and Peacocks about their commitment to offering upcycled products and how we, as individuals, can also influence the throw-away culture.
The Guardian: We need to talk about…
Recommended Episode: "The Environmental Impact of our Fashion Addiction"
With an expert panel of guests Lucy Siegle, Mary Creagh and Patrick Grant, this episode focuses on the impact our fashion choices have on our world and what's in store for the future.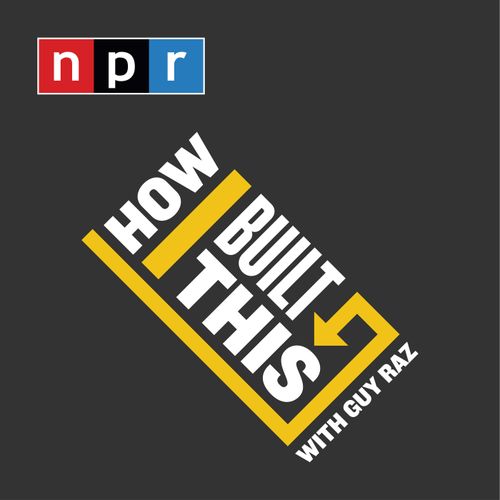 Recommended Episode: "TOMS: Blake Mycoskie"
Recommended Episode: "Patagonia: Yvon Chouinard"
Recommended Episode: "Rent the Runway: Jean Hyman"
Host Guy Raz interviews the founders of some of the most innovative and successful brands on what it took to bring their big ideas to life.
The Guardian: Chips with Everything
Recommended Episode: "Measuring Your Fashion Footprint"
Erica Webber and Graihagh Jackson look into why the fast fashion industry is a big problem and how certain apps could mean change for the future.
Recommended Episode: "Stella McCartney Warns Everything is at Stake"
Recorded in 2018, Lucy Siegle interviews the pioneering designer Stella McCartney about the UN Charter and the clarion call to make the commitment to our future.
Recommended Episode: "Reformation's Yael Afalo: 'Sustainability is About People, Profits and Environment'"
Recommended Episode: "ThredUp's Anthony Marino: 'We're Trying to Create a Business that Makes Money and Does Good'"
In these episodes host Hilary Milnes goes behind the scenes of Reformation and ThredUp to understand more about the challenges of disrupting the fashion industry for a positive outcome.
Written by Lynne Grey
Image Credits:
https://www.stitcher.com/podcast/wardrobe-crisis-with-clare-press
https://play.acast.com/s/consciouschatter
https://www.stitcher.com/podcast/kamea-chayne-3/green-dreamer-with-kamea-chayne
https://www.theguardian.com/membership/audio/2019/nov/19/we-need-to-talk-about-environement-fast-fashion-clothing-industry-podcast
https://play.acast.com/s/howibuiltthis
https://www.theguardian.com/technology/audio/2019/apr/15/measuring-your-fashion-footprint-chips-with-everything-podcast
https://play.acast.com/s/the-business-of-fashion-podcast